State of ORegon BOiler license Continuing education
Boiler Education
Next Live Boiler Class
October 26, 2019
"2015 ASME CSD-1 Controls and
Safety Devices"
Denny's Clackamas Banquet & Catering
Douglas Fir Room
15815 SE 82nd Drive Clackamas Or. 97015
8 CE Hours For All Boiler Licenses
Begin 8 AM
Open Enrollment in progress!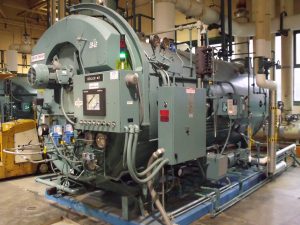 All BOiler Licenses
Online Classes
Class 2, 3, 4, 5, 5a, 5b Licenses
Purchase Online and Take At Your Convenience
Scroll down to take courses
Online COurse Instructions
Password will be sent upon receipt of order
Email completed test to Tim.radiantrealities@gmail.com
A certificate of completion will be emailed upon receipt of successful test.
CE hrs will be submitted to the BCD by Radiant Realities
Large PDF files may take a minute to download! Return as often as needed to complete the course
8 CE credit hrs per course. Applies to all boiler licenses
To Take An Online Course:
"First" click and open the test questions file. Enter password. Print test sheets. (True/false test questions) "Second" Click the corresponding PDF course file. Enter password. Answer test questions and complete the course at your convenience. Return as often as necessary!
ONLINE COURSES
1. High Pressure Steam Economy
High Pressure Steam Economy Test Questions
2. Low Pressure Steam and Hot Water Heating Systems
Low Pressure Steam and Hot Water Heating Test Questions
3. 2015 ASME CSD-1 Controls and Safety Devices
2015 ASME CSD-1 Test Questions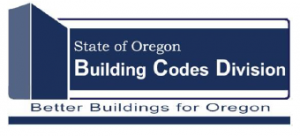 2018 OBPVSC Oregon Boiler and Pressure Vessel Specialty Code
The 2015 Edition of the Boiler Pressure Vessel Code of The American Society of Mechanical Engineers ASME, as published, including

Section 1

;

Section 2

, Parts A, B, C,and D;

Section 4

;

Section 5

;

Section 8

, Division 1, 2, and 3;

Section 9

; and

Section 10

The 2016 Edition of the ASME B31.1 Power Piping Code
The 2016 Edition of the ASME B31.3 Process Piping Code
The 2016 Edition of the ASME B31.5 Refrigeration Piping Code
The 2017 Edition of the ASME B31.9 Building Service Piping Code
The 2017 Edition of the NBIC National Board Inspection Code ANSI/NB23, including Parts 1, 2, 3, and 4 (as amended by Oregon BCD)
The 2015 Edition of NFPA 85,Boiler and Combustion Systems Hazards Code
The 2015 Edition of ASME CSD-1, Controls and Safety Devices for Automatically Fired Boilers

OAR Oregon Administrative Rules

Chapter 918, Division 225

ORS Oregon Revised Standards

480.510 to 480.670
State of Oregon Test Prep Study Guides
Class 2 study guideClass2
Class 3 study guide Class3
Class 4 study guide Class4
Click on Class study guide as shown above to view, save or print
Radiant Realities Live and Online Courses
High Pressure Steam Economy
Low Pressure Steam and Hot Water Heating Systems
2015 ASME CSD-1 Controls and Safety Devices